Preparing for the Revolution in Revenue Cycle Management
The fee-for-service (FFS) payment model dominated the medical reimbursement system for decades. In this payment model, all the services a physician or other healthcare provider delivers are paid for separately. Over the years it became clear that this payment model encouraged over-utilization, because patients were well-shielded from costs and physicians were paid more when they performed more services, even if those services weren't strictly necessary.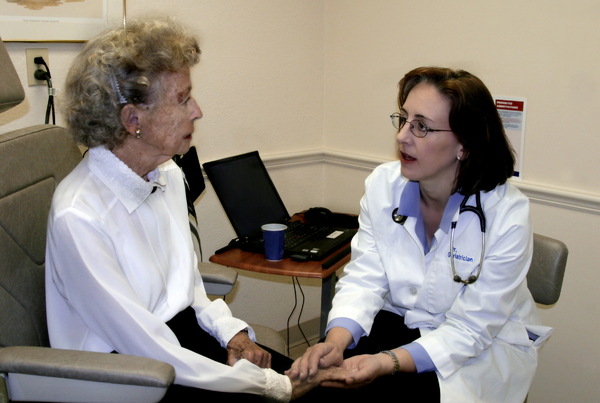 For decades, the fee-for-service reimbursement model dominated the insurance landscape.
It's easy to see why an FFS model ultimately becomes unsustainable, because insurers can't indefinitely protect policy-holders from rising costs. One aspect of recent healthcare reform efforts has been a shift away from the FFS model by the government programs, Medicare and Medicaid. Private insurers are following suit. Value-based reimbursement models include bundled services agreements, and accountable care, where incentives are for providers to deliver the best care for the best value, and reduce unnecessary procedures.
The shift from FFS to value-based reimbursement has brought many challenges with it, and they have come at the same time as other important transitions, such as last year's change from ICD-9 to ICD-10 coding. The impact on revenue cycle management has been significant. Many practices have concluded that they require new tools and technologies to cope, or that they come out ahead by outsourcing revenue cycle management. It's nothing short of a revenue cycle management revolution.
The Shift Toward Managing Populations of Patients
When Medicare came into existence half a century ago, cost- and charge-reimbursement was the norm. That evolved toward so-called prospective payment systems to cover acute hospital care in the 1980s and 90s, where each case was categorized into a diagnosis-related group, each of which had a payment "weight" associated with it.
The passage of the Affordable Care Act, along with value-based payment goals for Medicare, have given the system a further push away from FFS and toward value-based payment. The Center for Medicare and Medicaid Innovation is developing new models with the goal of better healthcare delivery, wiser healthcare spending, and a healthier population. One goal is to increase the proportion of Medicare payments tied to quality or value to 90% by 2018. Which all sounds great, but how will revenue cycle management (RCM) have to change as a result?
Key Revenue Cycle Management Challenges
Many RCM challenges are the same as they always have been, such as coping with the occasional staffing shortfall. Accounts staying in Accounts Receivable (AR) for too long is a problem that's existed for ages. That will continue, regardless of what payment model everyone eventually settles on. There's nothing magical about value-based reimbursement that will eliminate rejected or denied claims either. Workflow processes accomplished by trained, conscientious personnel will be just as necessary, regardless of the nuts and bolts of RCM.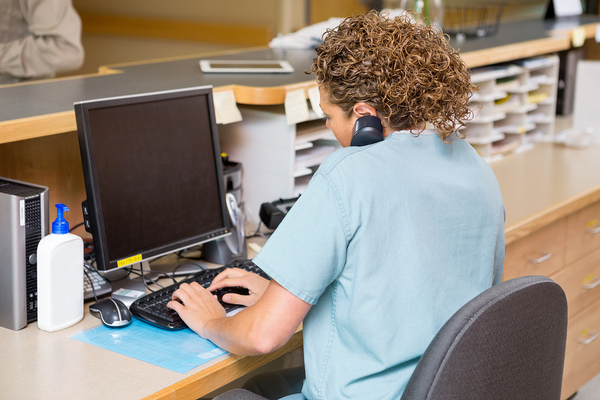 RCM challenges won't go away completely under managed care, but will evolve.
Technology Is the Key to Succeeding
Technology as an answer has become somewhat of a cliché. That's unfortunate, because technology has such a critical role in value-based RCM. For example, technological tools that can use a sophisticated rules engine to quickly identify non-viable accounts and that can ensure that each type of invoice generated by a healthcare provider is accurate will be differentiators that can help providers stand out from their competitors.
Technology will gather critical benchmark data so that providers and payers can measure progress toward their goals, whether they pertain to efficiency, clean-claims, or average days in AR. The results will be non-clinical staffing that is closer to optimum and lower overhead costs for providers.
Solving Problems and Improving Outcomes
Healthcare providers, whether they keep RCM in-house or choose to outsource, are all ultimately in pursuit of the best possible use of staff time and resources through:
Lower organizational costs
Closure of all aged accounts receivable
Efficient appeals for claim denials
Better understanding of resources for RCM
Since 1998, HFS (Healthcare Financial Systems) has worked with hundreds of healthcare providers to optimize RCM, improve collections, produce more accurate coding, increase clean-claims rates, and ensure compliance within an increasing thicket of regulations. HFS offers a hands-on approach that leverages both service and technology, with the flexibility our clients need to have the exact RCM solution they need. We cordially invite you to schedule a confidential consultation on how our RCM programs can help your organization. Or, if you prefer to talk by phone, we invite you to call us at 888-419-4569.