Outsourcing Makes Your Accounts Receivable Headaches Disappear
The revenue cycle is especially complex in the healthcare provision industry because of the additional factor of third-party payers and how they affect billing and collections. Changes in the insurance industry have put an even heavier burden on non-clinical staff at medical facilities. Trying to increase cash collections is imperative for the medical provider that wants to ensure smooth cash flow.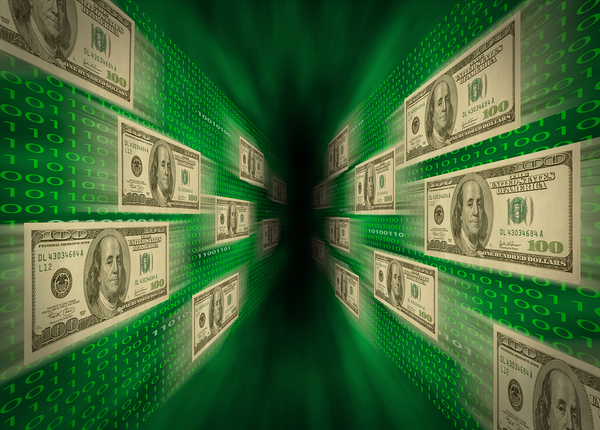 Erratic cash flow can be a serious problem for a medical practice.
Accounts receivable (AR) can be one of your most valuable business assets, as long as it's managed properly. An increasing number of medical providers are looking into outsourcing AR for a tighter revenue cycle, better collections, so personnel can focus more closely on the core business process of caring for people. Here are just a few of the problems outsourcing your AR can solve.
Problem: Patients Are Responsible for a Larger Share of their Bills
The high-deductible health insurance plan is the norm today, with patients themselves being responsible for thousands of dollars of out-of-pocket costs before their insurance coverage takes over. Collecting co-payments at the time of service is more important than it's ever been, yet more medical care is also billed directly to patients. Many medical providers don't have the resources for a full-time AR specialist or department.
Outsourcing your AR allows your team to concentrate on day-to-day collections, such as co-pays, and on the critical tasks involved in coding and billing claims properly. Benefits include fewer errors and fewer accounts that linger in AR unnoticed.
Problem: Your Staff Spends Too Much Time Dealing with Accounts Receivable
Managing AR is more complicated than it may appear at the outset. Trying to coax payment from a patient or insurer becomes progressively more difficult with the passage of time. The longer an account stays in AR, the less likely you are to collect on it. The tasks of calculating average number of days that accounts spend in AR and determining the best way to pursue collection of those that have spent the most time there can take up significant staff time.
When you outsource your AR, however, you can be confident these tasks are in the hands of people who specialize in AR and collections. Your non-clinical personnel are then freer to focus on tasks like insurance verification, accuracy of patient demographic data, and expedient coding and billing.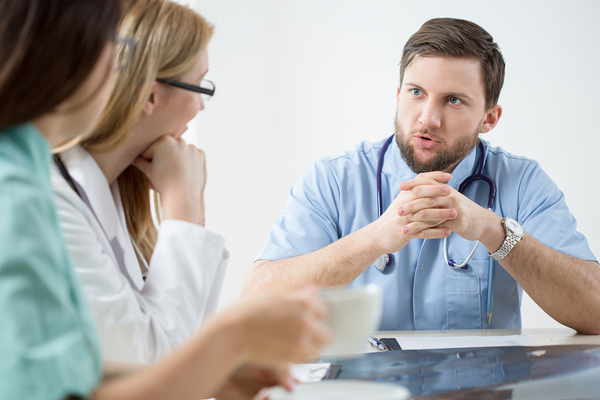 Let AR experts handle your accounts receivable so you can focus on patient care.
Problem: Average AR Days Is Unreasonably High
Have you calculated the average amount of time accounts spend in AR before they're collected (or worse, written off)? Sometimes businesses don't make this calculation for fear that the number will tell a story they don't want to know. But you need to face facts. The longer the average account spends in AR, the more money you're leaving uncollected, and the more you could potentially end up having to write off.
The right revenue services provider, however, can bring down the average number of days that accounts spend in AR, and will have a workable strategy for pursuing collection of these accounts. When your provider reduces average AR days, you'll find that cash flow is less "lumpy" and that you're writing off less bad debt.
Problem: AR Issues Are Causing Accounts Payable Problems
Your practice has a place in other business's accounts receivable. While you want to take the time you need to pay your obligations, if you take too much time or become delinquent, you could be faced with vendors who require pre-payment, and, in general, a more difficult time financially. If your accounts receivable isn't well-managed, you could be slow taking in the money you need to keep up with your own bills. This is unsustainable and harms your finances, sometimes severely.
If your AR problems are causing problems with accounts payable, then outsourcing your AR should be a strong consideration. Outsourcing allows you and your team to work on in-office processes that improve cash flow, like raising your "clean claims" rate and confirming coverage when patients schedule appointments.
Outsourcing your AR isn't a matter of "giving up." In fact, it can be one of the smartest business moves your practice will ever make. Putting AR into the hands of experts can yield a positive return on investment while allowing your in-house coding and billing team to perform their tasks to the highest standards.